Professional profile - Adele R York (aka Coll), MIT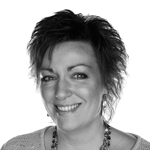 Experience
Ms Adele York has practised in the field of Trichology since 1994. She has written almost 200 Tricho-Legal reports, for the purpose of litigation, during this time.
Qualifications
Qualified member of The Institute of Trichologists, graduated 1994
Certificate in Counselling Skills with Developmental Learning, CSDL, 1997.
Trained in Law & Court Procedure Rules; Part 35, PD 35 and Protocol with Bond Salon in association with the Cardiff University (CUBS) September 2009. Revised and updated in October 2009.
Distinction in Advanced Hairdressing Science City and Guilds, 1991
Cosmetic Make-up City and Guilds, 1990
Integrated Business Technology Level III, 1990
Awards
William & Hugh McDonald award for 'Outstanding achievement' by the Institute of Trichologists, 1994
Huddersfield Technical College award for 'Student of the Year' in Advanced Hairdressing Science City and Guilds, 1991
Appointments
Consultant Clinical Trichologist 1994 - present
Proprietor of hairdressing business 1985 -1995
Specialist Fields
Consultant & Clinical Practitioner: in treatment of disorders of, and maintenance of, best health and condition of hair and related skin.
Non-Orthodox Medico-legal work : Single Joint, Claimant and Defendant reports –
Head: Injury, allergic reaction, accident, faulty hairdressing procedures & scalp surgery.
Hair: Condition, damage - For example: permanent-waving, bleaching, straightening, permanent-colour, hair extensions.
Scalp: (or any hair-bearing skin) injury, cosmetic reaction and any trauma.
Evidence: (image recording) medical macro-photography
Advice: re- hair-transplants, wigs, hair extensions & hair removal.